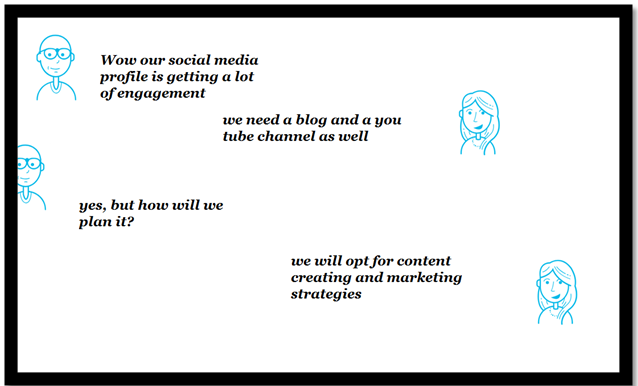 So, now, you have understood the power of content and you are on board with content marketing
Are you excited to get started?
Great, we are going to discuss all about the content marketing, strategy, plans and much more in this post. Content marketing has become a very popular methodology in the world of marketing, as it is highly beneficial to any organization.
To make the content marketing campaign effective, you must spend some time in deciding the content strategy.
What is content strategy?
This is a part of your marketing plans in which you decide the format of content to be created for marketing. The content can be in the form of info-graphic, blog post, article, video, newsletter, email, advertisement and much more. Once you create the content, you need to circulate it among audience. When you plan content strategy, you need to take several factors into consideration. ' Why and How' is the key thing to consider.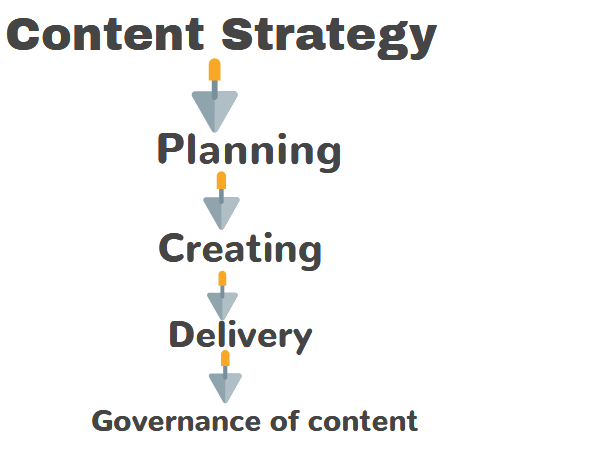 Some of the key factors to be considered, before creating any content, include:
Ø  Content format
Ø  Your audience
Ø  Your motive to create content
Ø  Target location
Ø  How it can be different
Ø  How it is going to resolve the query of audience
Ø  How it can be useful for potential customers
Ø  How you are going to schedule creating and publication of content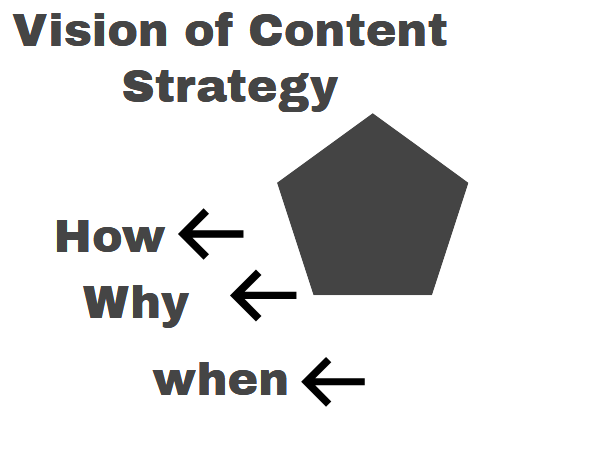 Questions to be asked before creating content:
Ø  Whom are you creating the content for?
Ø  Why are you creating it?
Ø  How this content can help people in a way no one else can?
Ø  Where is it going to be published?
Ø  What should be the format?
Ø  How will you schedule and manage it?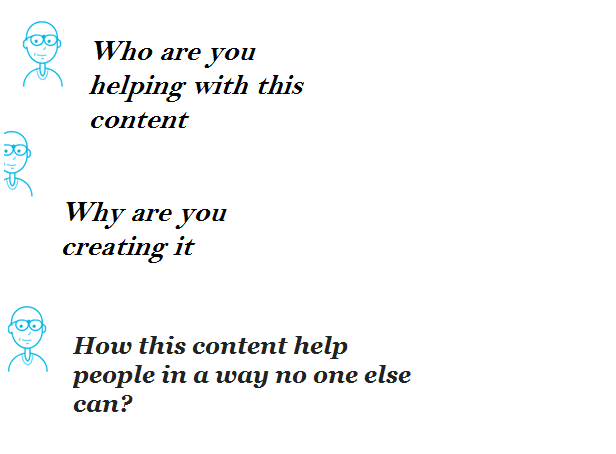 Important steps for creating content marketing strategy
Identify the objective:
The first and foremost question that should come into your mind before creating a content strategy is – What is your objective for producing content?
Knowing your objective before creating content strategy is very important. There can be various objectives for creating content, such as:
Ø  Retaining existing customers
Ø  To expand current target market
Ø  To target new group of people
Ø  To facilitate Brand promotion and awareness
So, before go ahead with this, it is very important to identify your audience and understand each and everything about your audience like demographic info, channel they use to communicate, the most probable time when they can be online and their pain points.
Conduct research
You should conduct a proper research, to know about your target audience clearly. It will really help you to develop successful content marketing plan. By knowing target audience, it will be easy for you to create relevant, valuable and useful content for the same. Once the audience relates to the content, it ensures higher conversion rate. In order to build such an effective and relevant content, you should conduct market research frequently.
Run content audit
You should not be limited to blog posts; you can also create some other content pieces.  You can modify the existing content in various formats. Suppose you have been posting blog posts every week. for a year now. So using this voluminous content on this blog, you can create an ultimate ebook comprising of all your blog posts.  This will be a great way to provide same information in different format. You can also try several other types of content formats.
So, to keep the track of previously created content and its performance, you should run a content audit. In this audit, you should review your content marketing efforts and track the last year content marketing results.  This will help you to decide effective content formats with respect to corresponding audiences.
Determine CMS
It is very important to have a great content management system. It makes it easy to manage the large volume of content. You can create, publish, manage and analyse content with the help of a CMS.
Brainstorm content ideas
It is very important to conduct a regular brainstorming session to discuss content ideas, performance of content and quality of content. You can also use following tools to make your brainstorming session really worth.
What to write:  This is a great tool that provides you unique ideas. It asks questions that can be included in your brainstorming sessions. Once you are done with questions, it provides you many ideas about blog posts.  These ideas can be used in your content marketing strategy.
HubSpot's Website Grader: This is among the important tools that allows you to see where you are at with your content marketing. It offers you a detailed report that help optimize and improve vital areas of your content marketing. This tool help you discover innovative content ideas and find out the ways to make your site SEO friendly.
Feedly: This is a famous RSS feed.  It keeps you updated with trendy topics in your industry.  It can also be a wonderful way to find out the content ideas.
HubSpot's Blog Topic Generator:  Sometimes finding the ideas for the post becomes really difficult. So, this tool works for you and provides you some great ideas for your posts throughout the year. You just need to enter general terms or topics, you want to write about, in this tool and you will get ideas.
Blog Post Headline Analyzer: This tool analyzes title and headlines and offers you feedback on keyword search volume, grammar, word choice and length. All you have to do, is to enter the title of your post into this tool and it will start giving you the ideas to make it stronger.
Content forest:  It provides free tools like ContentIdeator and KeywordKiwi that help figure out trendy topics from given keywords.
BuzzSumo:  If you want to search popular content ideas and content then you can go for it. BuzzSumo determines the popularity of the content on the basis of social shares.
Determine content types
You can create various types of content for content marketing. However, you should be aware of and go for the popular and trendy formats. Below are few of the latest content formats:
These are published less frequently but they provide all information at one place. Potential customers usually download these ebooks after submitting a form with their contact information.
You can publish blog posts on regular basis in order to attract new visitors. These posts are live on a site and have valuable information. These posts should be interactive and should insist the readers to share the post across many sites and social media platforms.
This is popular content format that people love to go for. It is shareable across many websites and social media platforms. However, it requires more efforts and time to create a video as compared to written content.
This is an amazing content format. As the name suggests, in this format, the information is conveyed with the help of graphics. It allows to represent the content in a much readable and understandable manner.
You can distribute content on other sites like Linkedin. You can repurpose content in various new formats and publish them on various social media sites. You can also create content for some specific sites.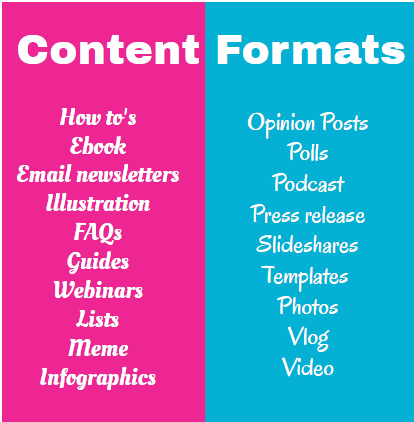 Publish your content
Publishing and managing content is quite important. You can create social media calendar and editorial calendar to publish your content to other websites. To publish the relevant content at right time is really important. You can schedule the publishing of your content on various occasions like Thanksgiving day, New years and popular holidays. You will surely find lots of important marketing dates to publish your content. You need to keep an eye on these popular events or dates while planning your calendar.
These are the important steps that you need to follow while creating content strategy. It needs lots of time and efforts but it proves very beneficial for your business.